Catalog Page
Related Links: 10-Step Guide on Setting Up E-commerce | Product Catalog Management
Overview
The catalog page is the entrance to the online shopping system. A customer accesses a link to the shopping cart page, and a list of all categories is presented.
Before a catalog can be utilized on the Web site, a main catalog page must be created from the
website editor
.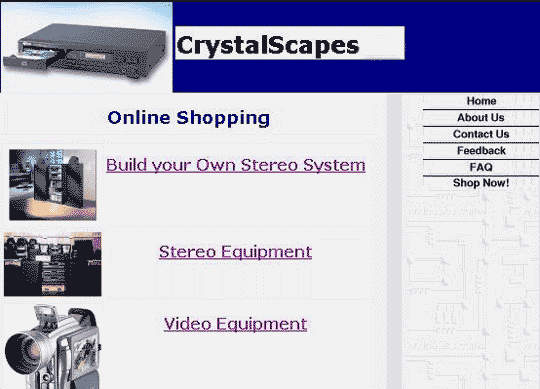 [ An example of a main catalog "entrance" page ]
The catalog page may be completely customized with a unique look, or it may be created to match the design of the rest of the Web site. Once the catalog page is created, a
catalog component
must be added to the page. The layout and appearance of the catalog itself may also be customized by editing the catalog component.


Navigation: Click on the main "Ecommerce" link at the top of any main administration page. Click on the "Product Catalog Management" text link to load the product catalog management page. In the "Catalog Page" section, select the page to be used as the online catalog. Click on the "Set Catalog Page".

After publishing the site, all active product information will be available by accessing the selected page from the main Web site.

Tip: A shopping cart page must also be created in the same manner as the catalog page. The catalog component must properly point to a page that contains a cart component before the online catalog will be functional. Be certain to edit the catalog component and specify the name of the cart page in the main catalog component adminstration.

For more information on setting up your Product Catalog, click here.


Back to the Top of the Page
Product Catalog Management
10-Step Guide on Setting Up Ecommerce
Back to the Previous Page