Form Processor Browser
Overview
The Form Processor Browser allows you to view all of the forms that Web site visitors fill out from your website if the forms are using a form processor that you have created.
When the Form Processor Browser loads, select a form processor in the drop-down menu next to the text "Select Form Processor". Then, select the date from which you want to view all submitted forms for that date.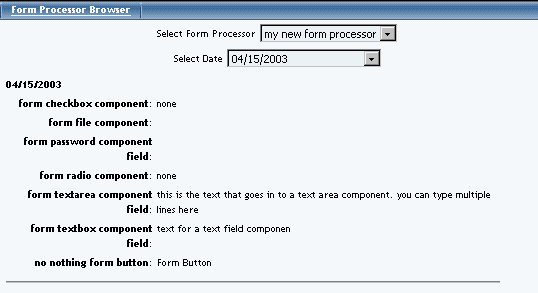 The results of the form will look similar to the e-mail that will be sent out to the
e-mail address specified for the Form Processor Manager for that form processor
: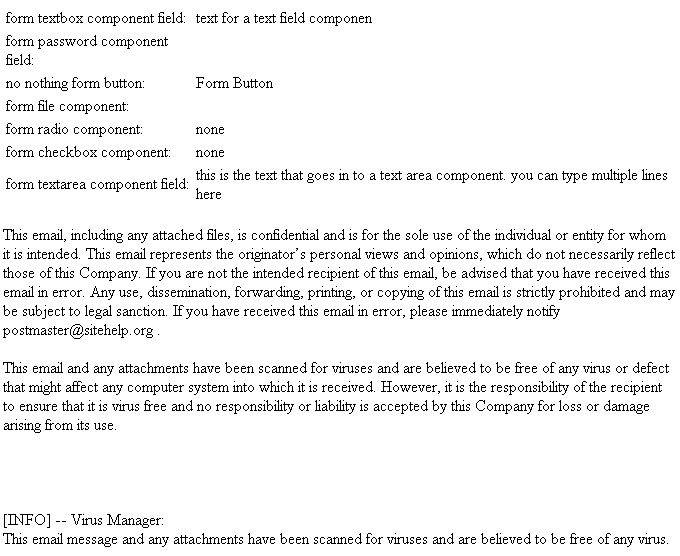 When you are done viewing all of the form results, you may close the window.
Back to the Top of the Page